A little History...
In 1997 Tom Bradley and Ed Westerkamp developed a software package that provided the means to accurately forecast sales and consolidate forecasts from many sources. To leverage the investment in this tool, Ed & Tom looked into producing and selling copies of the software. The challenges associated with maintaining multiple copies on computers located at many customer locations led the partners to a web-based solution -- one version of software and hardware shared by many users.
The strategic and tactical advantages to web-based solutions are many. Customers only carry the expense of maintaining simple internet access. All security, back-ups, software maintenance & upgrades, hardware maintenance & upgrades, server / bandwidth capability, and many more resources are shared, providing much better quality for less money. For many companies, especially small businesses, it simply doesn't make sense to hire and continually train or buy IT resources -- especially when you can save money by sharing better resources.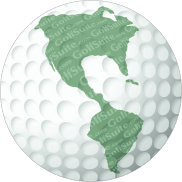 In order to demonstrate how information management and security could be accomplished with an Internet based solution, a demonstration package was needed. At that time, the most searched word on the Internet was "golf", so the GolfSuite Solution was developed to demonstrate how multiple users could have secure access to information. GolfSuite provides access to Golfers, Club Managers, Business Sponsors / Advertisers, League Managers, Group Managers and unregistered visitors. The demonstration software began to grow legs of its own and Coordinated Solutions, LLC was established in 1999 by Ed Westerkamp, Tom Bradley and Michel Dalal to market GolfSuite.
In 2001 Michel Dalal left to pursue another business venture, but often lends his expertise to project needs. Since then Coordinated Solutions has continued to market GolfSuite while leveraging their e-marketing knowledge to provide custom and licensed solutions to a variety of businesses.
In 2008, Coordinated Solutions, LLC decided to increase their focus on custom e-marketing solutions and began a campaign to re-brand itself as coordN8 -- simplifying identity. This effort is driven in part by the need of companies to better integrate their Internet marketing into their business and operations.